If you need a new set of wheels or find that your car isn't driving as straight as it used to, take a moment to visit the Ray Price Stroud Ford Tire Center near Easton, PA. We have a devoted staff on site that will gladly take a look at your vehicle, assess any issue you may be having or any service that is needed, and then perform the procedure with diligence.
Along with various discounts and services, our tire center near Easton is outfitted with the latest technology, ensuring your vehicle is efficiently and effectively cared for.
Tire Replacements & Customizations
You'll find in our tire center a host of appealing tire brands as well as the ability to outfit your vehicle with the right set of wheels, a set that caters to your needs and your most routine driving conditions.
For example, if you're an off-roading enthusiast, you'll need capable, resistant tires that can handle the rigors of rough terrain. Perhaps, you have an athletic sportscar and need a little extra grip for those high-speed bends around turns.
Each of these types of tire sets can be found in our lengthy inventory and we're also happy to help the everyday driver who needs a little extra traction come winter time!
Routine Services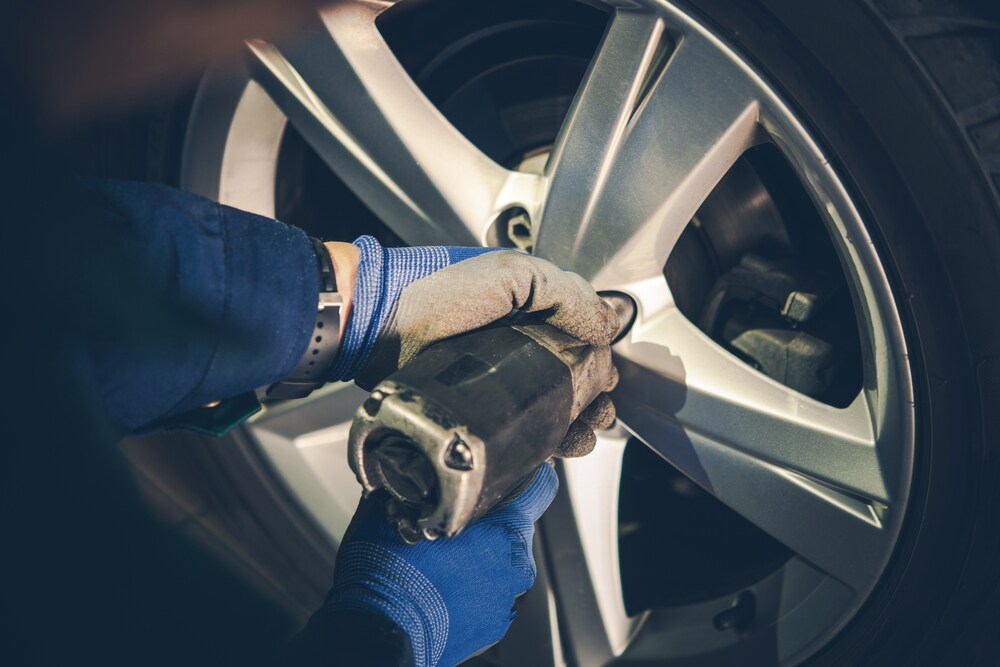 No matter what type of vehicle you drive, from a hearty truck to a sleek sedan, you'll eventually need to have your tires rotated and properly aligned.
The tire rotations are designed to minimize wear and tear in the long run, especially if one of your tires is exposed to more strain than the others. The process of rotation is a quick one, meaning you'll be in and out in no time. It's recommended you have your tires rotated when you receive an oil change, which is about every 5,000 miles.
Additionally, you may need to have your vehicle re-aligned. As the miles rack up, the tire alignment may move off-center, resulting in your vehicle drifting slightly to the right or left, even if the wheel is pointing straight. The tire alignment process will correct this common flaw, providing you with exceptional confidence for the road ahead.
Related Post: Importance of Tire Pressure
Great Discounts & a Certified Staff
Caring for your model is what our highly trained technicians are born to do. Also, we want you to receive the best value with each trip to our service center.
Each member of our staff has spent years in the industry, giving them a wealth of knowledge to pull from as you roll into the shop. To check out what deals are currently available, you can begin browsing online. Also, you can book your appointment using the simple online scheduler tool we have available!
Check Out Our Tire Center near Easton PA
If you have any tire related needs near Easton, PA, you'll find that the Ray Price Stroud Ford Tire Center is an ideal place to pop in. So, give us a call or make your own appointment today!